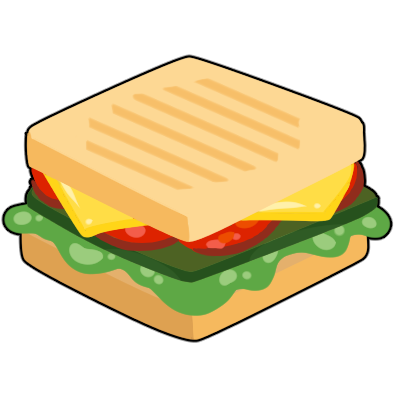 Cooking with Cat
What's Chef Mina cooking up?
Chef Mina is back in the kitchen for this week's installment of Cooking with Cat! Take control of the beloved kitten chef to make some of her most famous recipes as seen on her show.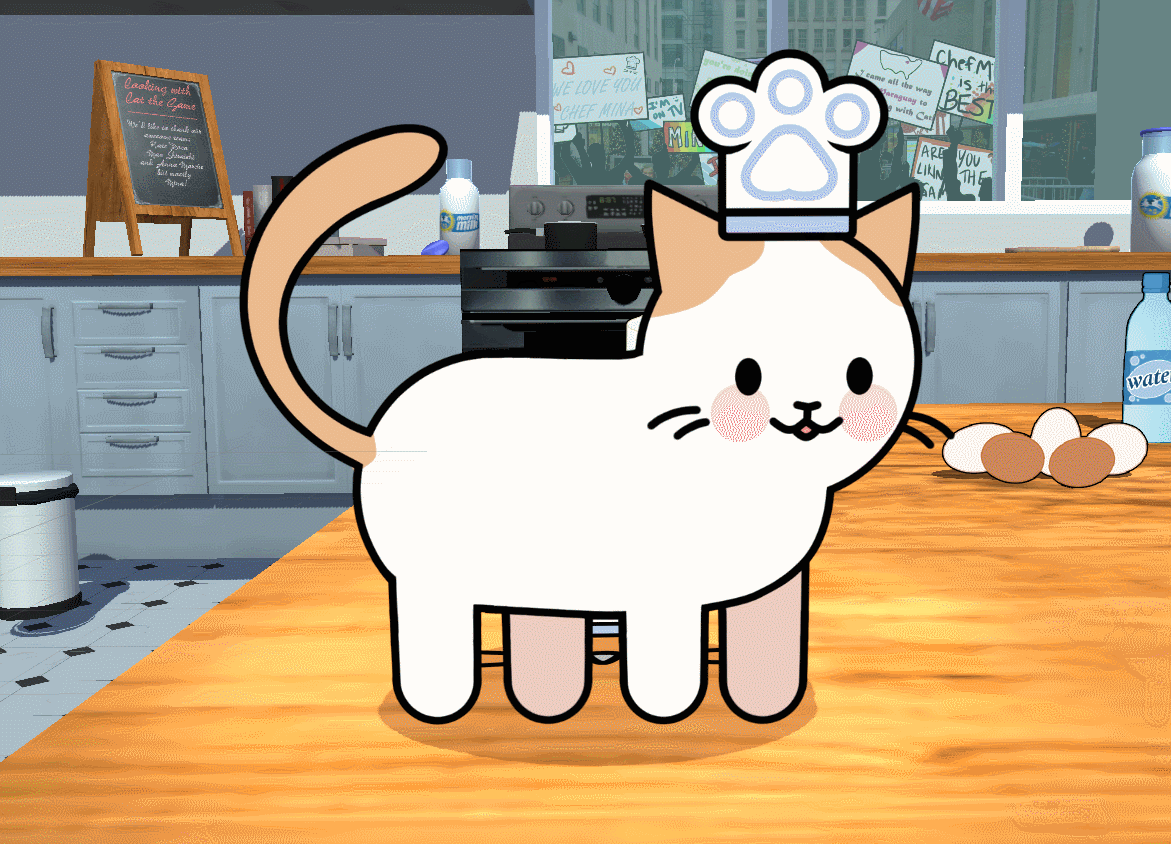 Cooking with Cat is a single player game focused on the simplicity of a cat's life... so that means knocking things over! Fill out Chef Mina's ingredient sheet, or put in some yucky ingredients, or simply push them all on to the floor as any esteemed cat chef would.
Your very own Cooking Show!
Your kitten-hood dream has finally come true! After years of blood, sweat, and tears at the elite Le Cat-don Mew school in Paris, you're now a world-renowned chef. Every Sunday morning, millions of adoring fans tune their TVs to channel 629 for your morning cooking show, Cooking with Cat. Hundreds of fans line up outside for a chance to come and watch the magic happen live, since admission is based on who brings the chef the tastiest fish breakfast of course.
No Pressure Gameplay!
There are no timers, no ranking systems, or angry owners scolding you for just doing your due diligence as a cat. Take things at your own pace! Chef Mina's final creations vary based on the number of ingredients that end up in the bowl (and even more varied creations for when a yucky ingredient goes in). Take as much time as you need to ensure perfection in the kitchen! However, if you make something nasty there's no guarantee Chef Mina will enjoy it... but she'll probably gobble it up anyway.
Unique and Adorable Art!
Chef Mina's design was made based off of the artist's real-life cat, who shares a similar love of pushing things from high places. The 2D art style was chosen to reflect the playfulness of being a cat and tossing things around, while also being pleasant to look at. The items in 3D were downloaded for free from the Unity Asset Store (so don't try to commission us for 3D modelling work!)
Install instructions
Download and unzip the file. Click on the file "Cooking with Cat" that has the logo icon.
Comments
Log in with itch.io to leave a comment.
Very smart game! We want more Mina!
Thank you! More may come soon... Would anyone like pizza?
-Max
pizza would actually be awesome
this is adorable and the jump animation makes me laugh out loud every time. perhaps I'm easily amused?
https://www.twitch.tv/videos/515425009
With a new Itch Dot Io Indie double bill format we take a look at 'Cooking with Cat' as the first game to kick off some new indie escapades!
Wander, cook and most importantly meow your way through the kitchen as adorable Mina while you wow your adoring fans with your culinary skills <3
Cooking with Cat is an adorable experience and where it lacks in replayability it more than makes up for in the style department with a unique visual design
In short. Meow/10
~Loki

Thanks for the love, Loki! Sorry about the end recipe bugs... Working on a fix soon. We appreciate you playing on stream!
-Max
Congrats, you just made the cutest thing on earth.
I love how you made an account just for this game, haha. Cooking With Cat by CookingWithCat feat. CookingWithCat. But i digress, this game looks awesome and cute!